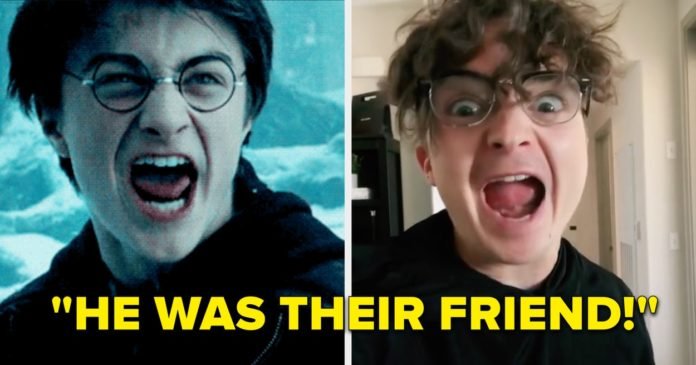 Daniel Radcliffe IS Harry Potter to me.
You honestly need to watch it to get the full picture (his voice and accent!!), but I've tried to compare GIFs below:
For example, he got the scene wherein Aunt Marge visits *chef's kiss* perfect.
And of course, the iconic "HE WAS THEIR FRIEND!" line.
And perfectly captured Harry's dramatic "EXPECTO PATRONUM!!!!"
His Parseltongue would make Salazar Slytherin proud.
I mean…
The angst!!
THE PINCERS!
TV and Movies
Get all the best moments in pop culture & entertainment delivered to your inbox.