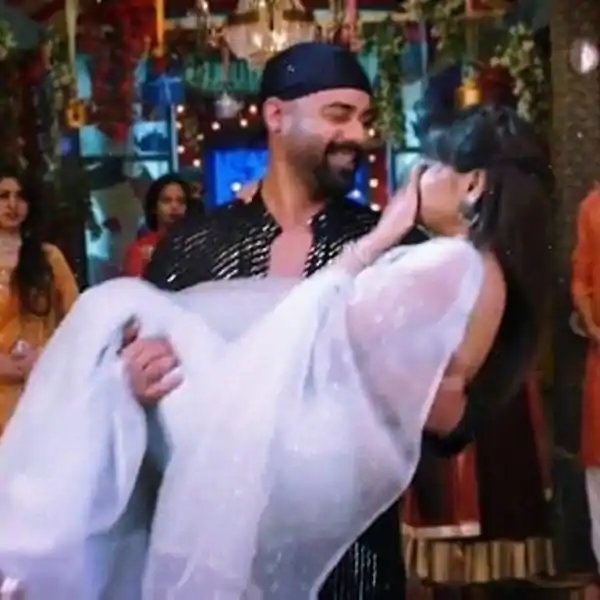 In the yesterday's episode we saw that that Pragya hurts her foot post which Abhi carries her to a room and massages her foot. Thereafter, the two of them decide never to fight with each other again. Meanwhile, Ranbir gets jealous when he gets to see Prachi talking to some other guy from the college. On the other hand, Maya who has been hired by Aliya to defame Ranbir, approaches him. Post that, she begins acting as per the plan. Ranbir starts flirting with Maya when he suddenly notices that Prachi is getting jealous seeing him with another girl. Aliya gets to see Pragya and Abhi together inside a room. She goes and insults Pragya after Abhi leaves from there and tells her that the daughter whom she left behind with him now hates her. Abhi then goes out to look for Pragya but to avail. He also schools Aliya for trying to hurt Pragya.
Tonight's episode begins with Pragya breaking into tears as Aliya told her that her daughter hates her. She goes inside a room and hides herself behind a partition so that no one sees her crying. On the other hand Abhi looks for her. He stops outside the same room as he feels her presence there. Abhi peps inside the room but he doesn't find her. Pragya then controls her emotions. Meanwhile Shahana stops Prachi from leaving from there as she gets jealous to see Ranbir with Maya. Shahana feels that Maya is a bad girl. She asks Prachi to stop Ranbir from getting over friendly with Maya. When Prachi moves towards Ranbir, Maya leaves from there. Aryan comes to Ranbir as he wants to take Ranbir from there. But Prachi takes Ranbir with her which delights Ranbir. On the other hand Rhea comes to Pragya and hugs her as she actually misses her mother but not aware that Pragya is her mother. Pragya consoles Rhea. Rhea feels that her life is not good without her mother. Pragya makes her understand that everything is written in our fate and try to accept it. Rhea asks Pragya why she is not her mother. Pragya tells her that she is not a good mother but Rhea is a good daughter.
Both of them get into tears and hug each other. Pragya then leaves from there as she cannot control her emotions. On the other hand Prachi takes Ranbir aside. She scolds him for being friendly with Maya. She starts giving him lecture as she assumes that Ranbir is drunk. But Ranbir loves the way she scolds him. He keeps staring at her. Prachi asks Ranbir to stay away from Maya. Ranbir asks Prachi about the reason for the same but she tells him that Shahana has got negative vibes from Maya. Ranbir is happy to see that Prachi is jealous. Meanwhile Abhi and Pragya are disturbed with Aliya's statements. Both of them come in front of each other. But before they could talk, Abhi's client comes to talk to him. Abhi tries to avoid him but the person keeps on talking. So Pragya leaves from there. Abhi holds her hand to stop her. After a while everyone goes to see the Lohri. Abhi and Pragya hug each other and get into tears. Abhi asks Pragya not to pay attention to what Aliya said. Pragya asks him about what his opinion is. Abhi falls short on words. Pragya leaves from there.
On the other hand Ranbir enjoys dancing for the Lohri. Maya comes there. She asks him to flirt with her to make his gal jealous even more. In the mean time Rhea goes upstairs to get the drug tablet from Aliya. Vikram discusses with Pallavi and Bijee about Ranbir being in love. Meanwhile Rhea puts the tablet in Maya's bag. She sees Abhi coming that way so she hides. At the same time Ranbir comes to Maya. He tells her that he is ready for the plan. He pretends to be close to Maya to make Prachi even more jealous. Ranbir finds that his plan is working. Maya then asks Ranbir to hold her hand and take her outside. Ranbir confirms whether it is ok with her. Maya allows him. Prachi gets tensed to see Ranbir going with Maya. Will Rhea's plan to trick Ranbir in molestation case succeed? Stay tuned to find out.